Powell Hall Seating Chart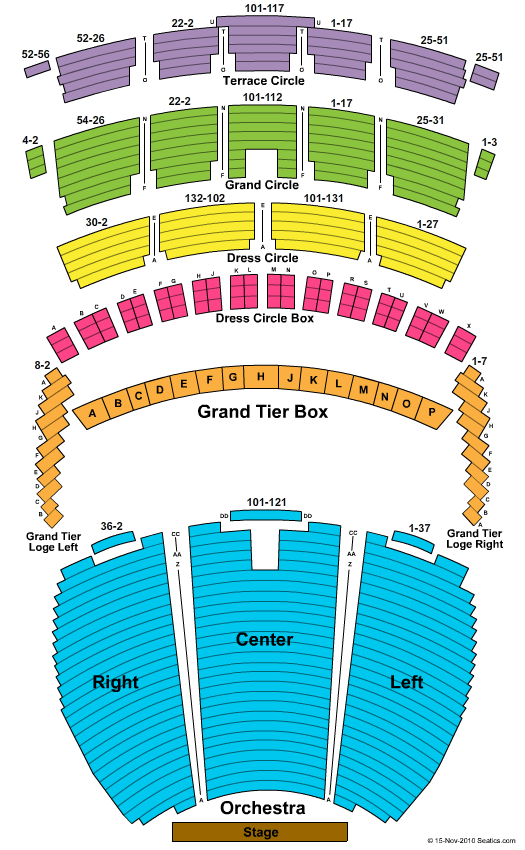 NOTE: Seating layouts can change depending on the type of event. The individual seating chart for the event can be seen when selecting your tickets.
Powell Hall has several great seating options to consider when ordering your tickets.
Orchestra Front
If you enjoy having a close-up view of guest artists, conductors, and musicians, then this is the perfect seat for you.
Orchestra Left and Orchestra Right
These seats have great legroom and acoustic engineering for incredible sound design. SLSO attendees enjoy the left side since it has close proximity to soloists and allows audience members to see the piano keyboard.
Front and Center Parquet
These seats offer a central view of the performance and events and offer excellent acoustics as well as ample legroom.
Orchestra Rear
These seats offer ample legroom and are a great value if you want to be seated on the main floor.
Grand Tier Loge
These seats offer great legroom and a view of the stage that many fans find striking
Grand Tier Boxes
These seats off armchair comforts and your own semi-private box complete with anteroom, coat hooks, and drink service. These seats are popular for entertaining clients, friends, and colleagues.
Dress Circle Boxes
These seats offer outstanding views of the stage and acoustics on the very tip of the balcony. These seats are popular for any patron who wants to entertain friends, clients, and colleagues.
Dress Circle
These seats offer a wonderful view of the stage as well as top-quality sound acoustics. If you want more legroom, SLSO recommends selecting Row A seating.
Grand Circle
This seating section offers high-quality acoustics and an excellent view of the stage at value pricing. If you want extra legroom, SLSO recommends selecting Row F seating.
Grab your tickets today and choose your desired seats. Visit the Powell Hall schedule to select your event.
To view our ticket & refund policy please check the ticket information page.